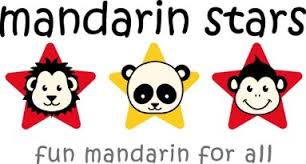 Mandarin Stars Pty Ltd
At Mandarin Stars, we believe the successful acquisition of any new language is dependent on the amount of passion and desire the student has to learn that language in the long term. Mandarin Stars' programs are child-centric, so we always observe, discuss, explore and develop the interests of our students in planning and delivery.

Our programs are delivered through themes and topics of central interest to our students, in a modern immersion-based Mandarin Chinese language setting that is relevant to the world around them. We also believe that by inspiring our students to learn Mandarin through an interactive, fun and engaging program, we can foster a lifelong love for learning Mandarin Chinese, Chinese culture, about the world around us and other foreign languages too.
Contact: 1800 18 11 18
Website: http://www.mandarinstars.com.au/