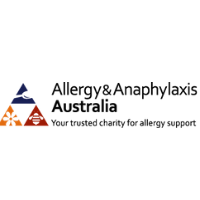 Allergy and Anaphylaxis Australia
Allergy & Anaphylaxis Australia (A&AA) is a charitable, not-for-profit organisation established in 1993.
As the trusted charity for allergy support, our mission is to listen, guide and educate Australians living with allergic disease. We advocate on their behalf to ensure their voice is heard.
To improve awareness of allergy in the Australian community, we share current information, educate, advocate, promote research, guide and support Australians to manage life with allergy.
Our outreach extends to individuals, families, school, workplaces, health professionals, government, food industry and all Australians.
Living with one or more allergic conditions can impact on your quality of life. Talk to us if you need to know more or need to be pointed in the right direction. With more than 20 years experience and a Medical Advisory Board to consult for advice, we'll do our best to assist you in a world where research into allergic disease continues.
For some questions, there are currently no answers but we can support you.
We work closely with peak medical bodies including the Australasian Society of Clinical Immunology and Allergy (ASCIA) and are part of an international alliance of like-minded organisations.